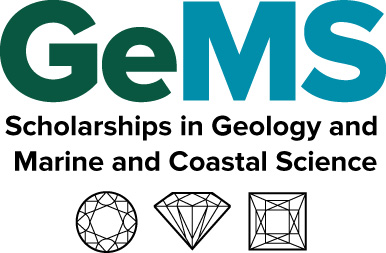 The UC Davis Earth and Planetary Sciences department has funds from the National Science Foundation (S-STEM Program) for undergraduate scholarships of up to $8,000, potentially renewable for multiple years. Deadline EXTENDED: Friday, April 26, 2019 | Online Application
Department News
Our colleague and dear friend, Distinguished Professor Louise Kellogg, passed away on April 15, 2019.  Louise built innumerable ties among people, using her outstanding science, trans-disciplinary vision, and dedication to equity. Her family, friends and colleagues around the world are grieving her loss. Messages of sympathy and memories of Louise may be sent to memories-of-louise@ucdavis.edu. If you wish to have your message included on this web page, please let us know.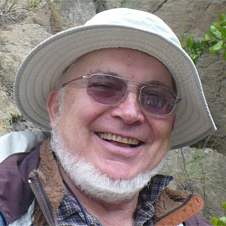 Our colleague and dear friend, Distinguished Professor Emeritus Eldridge Moores, passed away on October 28th. Eldridge's vision, leadership, and compassion were the soul of this department. His family and his many friends and colleagues here at UC Davis and around the world are grieving from this untimely loss.
---
Give Day 2019 | Earth and Planetary Sciences
Thank you for your generous support to our two Give Day 2019 Geology Challenges: Summer Field Geology and Pathways to Professional Geology!
All your donations are greatly appreciated.
We would like to thank Robert and Lisa Campbell for donating their $12,500 challenge gift to Summer Field Geology -  a course considered to be the most valuable in the geology curriculum. We would also like to thank Roy Shlemon for donating his challenge gift of $25000 to Pathways for Professional Geology - helping UC Davis students achieve careers as professional geologists.
Graduate student Veronica Vriesman is a 2019 recipient of a NSF Graduate Research Fellowship. NSF's Graduate Research Fellowship Program (GRFP) recognizes and supports individuals early in their graduate training in STEM (Science, Technology, Education, and Mathematics) fields.
Following a Path to Science | A student perspective on research at UC Davis Bodega Marine Lab
Kimberly is currently at senior at UC Davis, majoring in Geology. She writes: "As a child, I loved learning about geology, meteorology, and astronomy, as they were both fascinating and easy to experience. I always knew that I wanted to go to college and study science, though it wasn't so simple in reality." 
 
From The Washington Post: "Nicholas Pinter, a professor of geology and flood researcher at the University of California at Davis, said the current flooding in the Midwest presents both success stories and failures of levees."
 
From TED.com: The big idea: Imagination is a superpower — it allows us to push beyond perceived limits, to think beyond the ordinary and to discover a new world of possibilities. The Earth and Moon are like identical twins, made up of the exact same materials -- which is really strange, since no other celestial bodies we know of share this kind of chemical relationship. What's responsible for this special connection? Looking for an answer, planetary scientist and MacArthur "Genius" Sarah T. Stewart discovered a new kind of astronomical object -- a synestia -- and a new way to solve the mystery of the Moon's origin. This talk was presented at a TED Salon event given in partnership with U.S. Air Force.
From the California Aggie: Tyrannosaurus rex, Velociraptor, Iguanodon, Brachiosaurus, Allosaurus, Stegosaurus — all names of dinosaurs that students learn about in GEL 12: Dinosaurs. The two-unit class grants students science and engineering general education credit, making it a popular choice for non-STEM majors.
From EOS: Scientists using instruments that can measure isotopes in materials with exacting precision found rocks with neon in them, and they think that it's the same neon that came from that primordial cloud. Sujoy Mukhopadhyay coauthored the study along with fellow University of California, Davis, geochemist Curtis Williams.
From the LA TImes: "Water storage is of value if you can afford it," says Jeffrey Mount, a water expert at the Public Policy Institute of California and a former UC Davis earth sciences professor. But he questions the value of most new dam proposals.

 
2019 John Burroughs Medal | A Wilder Time: Notes from a Geologist at the Edge of The Greenland Ice
Research Associate William Glassley's book, A Wilder Time: Notes from a Geologist at the Edge of The Greenland Ice, has been awarded the 2019 John Burroughs Medal for distinguished natural history writing in book form.
From NBCnews MACH: "The Earth is a heat engine," says William Glassley, an earth scientist at the University of California, Davis, and an expert in geothermal energy. "At depths of 20 miles or more, anywhere on the planet, there is enough heat constantly available to generate sufficient power to supply the entire world."
From UC Davis News: Eretmorhipis was previously known only from partial fossils without a head, said Professor Ryosuke Motani, a paleontologist at the University of California, Davis, Department of Earth and Planetary Sciences and co-author on the paper." 
This is a very strange animal," Motani said. "When I started thinking about the biology I was really puzzled."
 
Graduate student Babs Wortham's Professors For the Future Project is a panel discussion and workshop entitled "Translating your Science." See attached flier for details.
Better Scientific Software (BSSw) Fellow | Rene Gassmoeller
Rene Gassmoeller is a 2019 Better Scientific Software (BSSw) Fellow. The BSSw Fellowship Program gives recognition and funding to leaders and advocates of high-quality scientific software. BSSw Focus: Social challenges in the evolution of scientific software projects
The Picnic Day board of directors last week announced the theme of the 105th event as "Adventure Awaits," which, according to Chair Elise Pohlhammer "captures both that Picnic Day itself is a day of adventure, exploration and opportunity, and that coming to Davis for school is an adventure in its own right." The board further emphasized the adventure theme by choosing as parade marshal a planetary scientist: Sarah Stewart, professor in the Department of Earth and Planetary Sciences who recently received a MacArthur "Genius" Fellows grant.
From UC Davis News: Jellyfish undergo an amazing metamorphosis, from tiny polyps growing on the seafloor to swimming medusae with stinging tentacles. This shape-shifting has served them well, shepherding jellyfish through more than 500 million years of mass extinctions on Earth.
"Whatever they're doing has really worked for them," said Assistant Professor David Gold, a lead researcher on the genome study.
 
From space.com: "I was sitting where I am now at my desk, and I usually do the caller-ID-screening thing, but it was a Chicago number and I thought, 'Oh, Chicago, that's fun, so I'll pick up the phone," Sarah Stewart told Space.com. After the trio on the other end identified themselves with the MacArthur Foundation, "I just didn't hear anything that came next, because I guessed that they were calling about this thing and it was a complete surprise for me, so I went into shock," she continued. (They told her they're used to that.)
 
Professor Isabel Montañez  will receive the 2019 Jean Baptiste Lamarck Medal from the European Geophysical Union (EGU) Division of Stratigraphy, Sedimentology, and Paleontology at the EGU 2019 General Assembly in Vienna, Austria (April 7-12). The medal is awarded to scientists for their exceptional contributions to stratigraphy, sedimentology or paleontology.
more news