Department News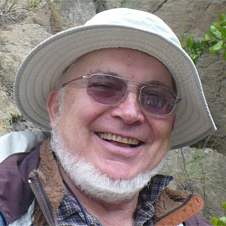 Our colleague and dear friend, Distinguished Professor Emeritus Eldridge Moores, passed away on October 28th. Eldridge's vision, leadership, and compassion were the soul of this department. His family and his many friends and colleagues here at UC Davis and around the world are grieving from this untimely loss
---
Better Scientific Software (BSSw) Fellow | Rene Gassmoeller
Rene Gassmoeller is a 2019 Better Scientific Software (BSSw) Fellow. The BSSw Fellowship Program gives recognition and funding to leaders and advocates of high-quality scientific software. BSSw Focus: Social challenges in the evolution of scientific software projects
From NPR's Living on Earth: "Creating The Earth And Moon - a novel theory for how the moon was formed sheds light on earth's origin." Sarah Stewart is a guest. Listen (beginning at 34:30 minutes)

 
From EurekaAlert! AAAS: A spectacular new hydrothermal vent field, named JaichMatt, has been discovered during an expedition aboard Schmidt Ocean Institute's R/V Falkor. "The deep ocean is still one of the least explored frontiers in the solar system," said Principal Investigator Robert Zierenberg. "Maps of our planet are not as detailed as those of Mercury, Venus, Mars or the moon, because it is hard to map underwater. This is the frontier." read more
From UC Davis News: The Earth formed relatively quickly from the cloud of dust and gas around the sun, trapping water and gases in the planet's mantle, according to research published Dec. 5 in the journal Nature. Apart from settling Earth's origins, the work could help in identifying extrasolar systems that could support habitable planets. 
Drawing on data from the depths of the Earth to deep space, University of California, Davis, Professor Sujoy Mukhopadhyay and postdoctoral researcher Curtis Williams used neon isotopes to show how the planet formed. read more
Picnic Day  | 'Adventure Awaits': Saturday, April 13, 2019
The Picnic Day board of directors last week announced the theme of the 105th event as "Adventure Awaits," which, according to Chair Elise Pohlhammer "captures both that Picnic Day itself is a day of adventure, exploration and opportunity, and that coming to Davis for school is an adventure in its own right." The board further emphasized the adventure theme by choosing as parade marshal a planetary scientist: Sarah Stewart, professor in the Department of Earth and Planetary Sciences who recently received a MacArthur "Genius" Fellows grant. read more
From UC Davis News: Jellyfish undergo an amazing metamorphosis, from tiny polyps growing on the seafloor to swimming medusae with stinging tentacles. This shape-shifting has served them well, shepherding jellyfish through more than 500 million years of mass extinctions on Earth.
"Whatever they're doing has really worked for them," said Assistant Professor David Gold, a lead researcher on the genome study. read more
From space.com: "I was sitting where I am now at my desk, and I usually do the caller-ID-screening thing, but it was a Chicago number and I thought, 'Oh, Chicago, that's fun, so I'll pick up the phone," Sarah Stewart told Space.com. After the trio on the other end identified themselves with the MacArthur Foundation, "I just didn't hear anything that came next, because I guessed that they were calling about this thing and it was a complete surprise for me, so I went into shock," she continued. (They told her they're used to that.) read more
Leading Women in Marine Science | Veronica Vriesman
Geology graduate student Veronica Vriesman was interviewed by Hannah Rudd for the Leading Women in Marine Science series
Alumni Profile: Geology Grad Pursues Adventure-Writing Career | Mike Bezemek
Mike Bezemek (B.A., geology, '03), a freelance writer and photographer, has crafted a career that combines his passion for natural landscapes with his love of literature and writing.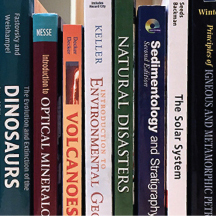 Geology graduate students Veronica Prush and Babs Wortham are 2018-19 Professors for the Future (PFTF) Fellows. PFTF is a year-long competitive fellowship program designed to recognize and develop the leadership skills of outstanding graduate students and postdoctoral scholars who have demonstrated their commitment to professionalism, integrity, and academic service
Professor Isabel Montañez  will receive the 2019 Jean Baptiste Lamarck Medal from the European Geophysical Union (EGU) Division of Stratigraphy, Sedimentology, and Paleontology at the EGU 2019 General Assembly in Vienna, Austria (April 7-12). The medal is awarded to scientists for their exceptional contributions to stratigraphy, sedimentology or paleontology.
more news