Department News 2019-2020
Our colleague and dear friend, Distinguished Professor Louise Kellogg, passed away on April 15, 2019.  Louise built innumerable ties among people, using her outstanding science, trans-disciplinary vision, and dedication to equity. Her family, friends and colleagues around the world are grieving her loss. Messages of sympathy and memories of Louise may be sent to memories-of-louise@ucdavis.edu. If you wish to have your message included on this web page, please let us know.
Louise Kellogg Memorial Fund. Make a gift in support of first generation students studying Earth and Planetary Sciences at UC Davis. This support represents one of the many passions of Distinguished Professor Louise H. Kellogg.
---
Prized Writing, published by the University Writing Program, or UWP, in the College of Letters and Science, showcases nonfiction works by undergraduates in disciplines all across campus. James "Huck" Rees, who graduated in 2018 with a degree in geology, is featured in Prized Writing (2019-2020).
From GeoSpace: "Ancient, distinct, continent-sized regions of rocks, isolated since before the collision that created the Moon 4.5 billion years ago, exist hundreds of miles below the Earth's crust, offering a window into the building blocks of our planet, according to new research. The new study in the AGU Journal Geochemistry, Geophysics, Geosystems used models to trace the location and origin of volcanic rock samples found throughout the world back to two solid continents in the deep mantle. The new research suggests the specific giant rock regions have existed for 4.5 billion years, since Earth's beginning." Curtis Williams is lead author of the study, with Sujoy Mukhopadhyay, Max Rudolph and Barbara Romanowicz (UC Berkeley).
Mike Oskin | 2019 Best Paper Award, GSA Structure and Tectonics Division
 A 2016 paper co-authored by Mike Oskin, John Fletcher and Orlando Teran (Fletcher et al., 2016) will be honored with the 2019 Best Paper Award at the Structure and Tectonics Division meeting during the GSA 2019 Annual Meeting. This paper laid out what they call the 'Keystone Fault Hypothesis' for control of crustal stress, inspired by faulting and aftershock data from the 2010 El Mayor-Cucapah Earthquake.
Researchers present a new paradigm for understanding how pressures in planets evolve. "Previous studies have incorrectly assumed that a planet's internal pressure is simply a function of the mass of the planet, and so it increases continuously as the planet grows. What we've shown is that the pressure can temporarily change after a major impact, followed by a longer term increase in pressure as the post-impact body recovers. This finding has major implications for the planet's chemical structure and subsequent evolution," says Simon Lock, postdoctoral researcher at Caltech and lead author of a paper explaining the new model that was published by Science Advances. Lock authored the paper with colleague Sarah Stewart. 
The Gilbert Harris Award is given annually by the Paleontological Research Institution, in recognition of excellence in contributions to systematic paleontology, to a scientist who, through outstanding research and commitment to the centrality of systematics in paleontology, has made a significant contribution to the science. The award will be presented to Sandy Carlson at the annual Friends of PRI reception at the annual meeting of the Geological Society of America on Monday, September 23 at 5:30 pm in Phoenix.
From Sierra Club: : What ancient coral can tell us about climate change. The field of paleoclimatology—the study of past climate change on our planet—is booming. For Dr. Hill, the most critical answers are still waiting to be discovered.
Bill Casey has been named a 2019 American Chemical Society fellow. The new fellows will be feted at the society's fall national meeting in San Diego in August. The fellows program began in 2008 as a way to recognize and honor ACS members for outstanding achievements in and contributions to science, the profession, and ACS.
 
Navrotskyite, a uranium-bearing mineral found underground in Utah's Blue Lizard mine, was named for Distinguished Professor Alexandra Navrotsky. Navrotskyite resembles fiber-optic bundles, with tight clusters of needle-shaped crystals. A physical chemist, geochemist and materials scientist, Navrotsky is director of the Nanomaterials in the Environment, Agriculture and Technology (NEAT) organized research unit and the Peter A. Rock Thermochemistry Laboratory at UC Davis.
From Nautilus: The Apollo missions were a giant leap for science. Nautilus spoke to Sarah Stewart last year about the scientific significance of the Apollo lunar landings, as well as how her laboratory experiments, which replicate the pressures and temperatures of planetary collisions, informed her model of the moon's birth. Stewart's bold vision grows out a love for science planted in high school in O'Fallon, Illinois. "I had phenomenal math and physics teachers," she said. "So when I went to college, I wanted to be a physics major." At Harvard, where she studied astronomy and physics, "I met amazing scientists, and that sparked a whole career."
From Quanta magazine: Theories about how animals became multicellular are shifting as researchers find greater complexity in our single-celled ancestors. 
David Gold, who was not involved in the study, comments on the findings.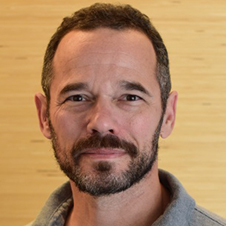 Nicholas Pinter | A flood forced this town to move. It could be a model for others hit by the climate crisis
From CNN: "It's estimated that something like a third of US communities will face increased risk of flooding by the middle of the century," Pinter explained.
From UC Davis: Climate change and sea-level rise are bringing more water to people's doorsteps, threatening communities from Midwestern America to Jakarta, Indonesia. Entire towns are moving to escape rising waters. But how do towns address these growing threats and still retain their sense of community? To find out, flood expert Nicholas Pinter and his team are visiting dozens of communities across the Midwest  that have moved entirely off the floodplain in a concept called "managed retreat." Read the full, multimedia story of two of those towns — one in Illinois, the other in Wisconsin — at UC Davis Science & Climate, www.climatechange.ucdavis.edu. 
From Quanta magazine:  After an interstellar asteroid shot past the sun, scientists realized that there's probably a lot of itinerant rocks out there. Those stones are changing what we know about the birth of solar systems. Stewart studies a strange new planetary phase called a synestia, which she and Simon Lock, a planetary scientist now at the California Institute of Technology, proposed in 2017 to describe the formation of the moon. A synestia is a bloated, swollen cloud of vaporized rock shaped like a puffy bagel. In a synestia, the material that made the Earth and moon would have thoroughly mixed.
From the egghead: As our solar system was forming nearly four and a half billion years ago, a planet-sized object struck the early Earth, leading to the formation of the moon, possibly from a hot, spinning cloud of rock vapor called a synestia. But after the Earth and moon had condensed from the vapor, there was another phase of growth as meteorites crashed into both bodies.
 
UC Davis Live on Facebook. UC Davis professor Sarah Stewart, an expert on planet formation, discussed the significance of the 50th anniversary of the moon landing on UC Davis Live. Watch the video.

 
Mike Oskin | Prepare for an Earthquake
From KCRA 3: 4 Ways to Prepare for an Earthquake. There are more than 15,000 known faults in California, according to the California Earthquake Authority. Most Californians live within 30 miles of an active one. "It doesn't have to be scary," UC Davis professor of geology Mike Oskin said. "We are prepared in this state and every individual can do something to be prepared for themselves
From Fox 40: SoCal Earthquakes Renewed Interest in Early Warning App. Is It Coming to Sacramento? Moments before you even feel an earthquake, ShakeAlert is designed to give you a warning. There is no timeline for when the app will reach Sacramento. In the meantime, University of California, Davis professor of geology Michael Oskin recommends taking steps to prepare yourself. "One of the most predictable things about earthquakes is they have aftershocks, so they trigger more earthquakes around them," Oskin said.
From the Los Angeles Times: Afraid of the Big One? Consider Sacramento, which avoids the worst California quakes
From space.com: That may seem odd, given the two worlds' shared (and violent) history. About 4.5 billion years ago, a Mars-size planet dubbed Theia slammed into the proto-Earth, blasting huge amounts of material from both bodies into space. Some of this liberated stuff was incorporated into the bruised and battered Earth, and some coalesced to form the moon. Yin is a member of a research team — led by Meng-Hua Zhu, of the Macau University of Science and Technology in China — that used computer simulations to model millions of impacts on the moon.
From Fox 40: "Typically, major earthquakes like that have foreshocks and the small earthquake on July Fourth would have been classified as a foreshock of the 7.1 earthquake," said John Rundle who is a distinguished professor of physics and earth science at UC Davis. Rundle has studied earthquakes for years and says they're fairly difficult to predict.