Department News 2018-2019
Professor Isabel Montañez  will receive the 2019 Jean Baptiste Lamarck Medal from the European Geophysical Union (EGU) Division of Stratigraphy, Sedimentology, and Paleontology at the EGU 2019 General Assembly in Vienna, Austria (April 7-12). The medal is awarded to scientists for their exceptional contributions to stratigraphy, sedimentology or paleontology.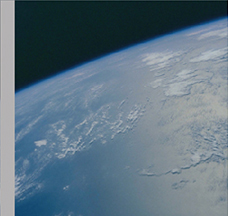 Professor Sarah Stewart's research is featured in "Dark Origins of the Moon", the season opening episode of Science Channel's Space's Deepest Secrets series. Her segment focuses on the experiments she and her group are doing at Sandia National Laboratory to re-create the extreme conditions during moon formation.
National Nuclear Security Administration | New Center of Excellence
The University of California San Diego was awarded $10.5 million over five years from the National Nuclear Security Administration (NNSA) to create one of four new centers of excellence. The Center for Matters under Extreme Pressure (CMEC) will have an emphasis on creation and diagnosis of extreme states of matter utilizing computer modeling and experiments to develop a better understanding of high-energy density systems. The center will be headquartered at UC San Diego, but will work in partnership with three other University of California campuses — Berkeley, Davis and Los Angeles — the University of Chicago, Florida A&M University and General Atomics. Dr. Farhat Beg (UC San Diego) will lead research and technological breakthroughs in high-energy density physics while training graduate students at the participating campuses and NNSA National Laboratories.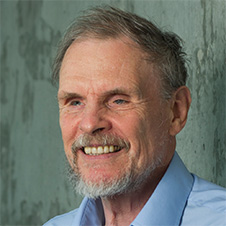 Blinded by childhood glaucoma at age 3, Geerat Vermeij quickly learned to focus on his sense of touch to satisfy his curiosity about the outside world. At age 10, he began collecting seashells. Today, Geerat Vermeij is a Distinguished Professor of Earth and Planetary Sciences at UC Davis and hopes that his deep curiosity will inspire others to observe, discover, and understand.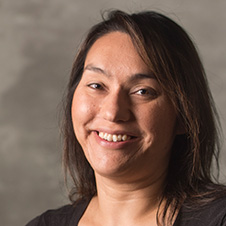 Dr. Sarah Stewart-Mukhopadhyay has been named one of the 2018 MacArthur Fellows! Also known as the 'Genius Grant,' the MacArthur Fellows program recognizes "extraordinary originality and dedication in their creative pursuits and a marked capacity for self-direction." Sarah joins a prestigious group, drawn from across the arts, humanities, and sciences. It is a prize held in similar esteem to the Nobel. UC Davis Earth and Planetary Sciences is one of two earth science departments in the nation with more than one MacArthur Fellow on its faculty (Geerat Vermeij is a 1992 fellow).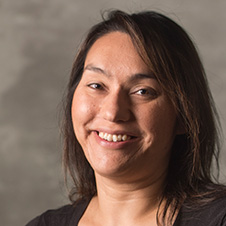 World Space Week 2018 is October 4-10th. "Space Unites the World" is this year's theme. Sarah Stewart contributed this post to the American Geophysical Union's From the Prow Blog. In it, she reflects on how space and space exploration can unite humanity.
 
Astronomers have spotted many Earth-like worlds around other stars, but are these exoplanets really similar to our home, and could they support life? The CLEVERPlanets project, including UC Davis professor Sarah Stewart, has received a $7.7 million NASA grant to explore how rocky planets like Earth acquire, sustain, and nurture the chemical conditions necessary for life.
The earth and planetary sciences department at the University of California, Davis, is receiving a $1 million award from the National Science Foundation to target scholarships for students eligible for federal financial aid and enable field experiences for majors in either geology, or coastal and marine sciences.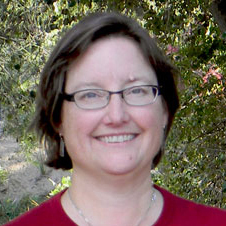 UC Davis scientists are taking part in a project to build the new "Frontera" supercomputer at the University of Texas at Austin. Frontera will be the fastest computer at any U.S. university and among the most powerful in the world. Computational Infrastructure for Geodynamics, headquartered in the UC Davis College of Letters and Science, and led by Louise Kellogg, professor of earth and planetary sciences, is a partner in the project.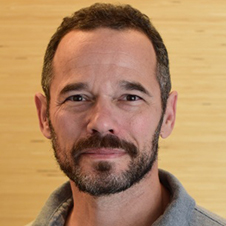 From NPR: Nicholas Pinter first heard about Odanah a few year ago, and immediately wondered why he hadn't heard about it before. Pinter, a geologist at the University of California, Davis, studies floods — where they happen and how humans deal with them. He's particularly interested in places where repeated, severe floods have forced entire towns to move.
Donna Eberhart-Phillips has been elected a Fellow of the American Geophysical Union. Donna is well known for her work on earthquakes and 3-D imaging in Alaska, New Zealand, California, and other parts of the world.
Qing-Zhu Yin has been elected a Fellow of the Meteoritical Society. The Meteoritical Society was founded in 1933 to promote the study of planetary science with emphasis on meteorites and other extraterrestrial materials, such as samples returned on space missions.