MCSci Transfer Students
The UC Davis Earth and Planetary Sciences department welcomes prospective transfer students from the California Community College system. We also recognize the difficulties some of you might encounter in completing our undergraduate degree program in two years. Many of our courses are only offered once a year, and careful planning is needed to complete the degree requirements. The following information is provided for your convenience, but is not meant to replace a consultation with one of our undergraduate advisors.
---
Before admittance into the Marine and Coastal Science major at UC Davis, transfer students should complete preparatory coursework equivalent to the following:
MAT 16A-B-C or 17A-B-C or 21A-B-C
CHE 2A-B-C
BIS 2A-B-C
PHY 7A-B-C or 9A-B-C
Optional coursework:
CHE 8A-B or 118A-B-C (for the focus area in Marine Ecology and Organismal Biology only)
Please use assist.org to find course equivalents between your community college and UC Davis.
---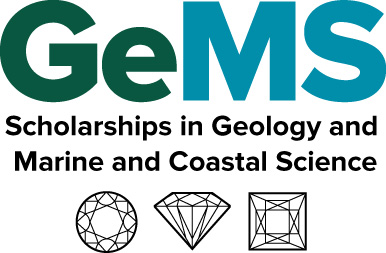 Scholarships in Geology and Marine and Coastal Science (GeMS)
The UC Davis Earth and Planetary Sciences department has funds from the National Science Foundation (S-STEM Program) for undergraduate scholarships of up to $8,000, potentially renewable for multiple years. 
Junior College and Community College students planning to apply for admission to UC Davis as Geology or Marine and Coastal Science majors (in the College of Letters & Science) are encouraged to apply.
All awards are capped at the student's individual Financial Aid eligibility and may be limited by the availability of funding.
---
The following is a sample study plan. It assumes that you've completed the above listed preparatory coursework. It includes Bodega Marine Lab coursework during the summer after Junior year, but this requirement can be fulfilled in different ways or at a different time. The information here is provided for your convenience; classes are subject to change. See your major advisor for help creating a personalized academic plan.
MCSci Sample Study Plans for Transfers (pdf)
Year 1
Fall Quarter Total: 11-13 units

BIS 101* (4)
Depth Course (4-5)
Focus Course (3-4)

Winter Quarter Total: 9-10 units 

BIS 105* (3)
GEL/ESP 116N (3)
Focus Course (3-4)

Spring Quarter Total: 8 units  

BIS 104* (3)
STA 100 (4)
EVE/ESP 111 (1)

Summer Total: 10 units 

BML Field Requirement

Research/Internship (3)
Focus Course (4)
GEL/ESP 150C** (3)
Year 2
Fall Quarter Total: 11-13 units 

GEL/ESP 150A** (4)
Depth Course (4-5)
Breadth Course (3-4) 

Winter Quarter Total: 6-7 units

GEL/ESP 150B** (3)
Breadth Course (3-4) 

Spring Quarter Total: 6-8 units

Focus Course (3-4)
Breadth Course (3-4)

Summer
*Only required for the focus in Marine Ecology and Organismal Biology
**Choose two from GEL/ESP 150A, 150B, and 150C